One outstanding skill which comes natural with mothers is being able to know the best things for her family. That is why, even though some of the moms may not be bringing the bread, still, its the moms who always have the last say. They are the decision makers when it comes to purchases at home.

But decision making doesn't come that easy. With all the pressures in managing a home, so many tasks in the office, multiple assignments from the children's schools, mothers face the tough challenge of managing her time and thinking clearly for her family.To help mothers ease up the strain of choosing the best products for her family, Taiwan Excellence gives the symbol of quality only to deserving Taiwanese lifestyle brands.Launched by TAITRA (Taiwan External Trade Development Council), a non-profit, semi-governmental trade promotion organization in Taiwan, Taiwan
Excellence
is a campaign where products from Taiwan are scrutinized and awarded a seal to show Filipino consumers that they are of high-quality and reflecting the innovative culture of Taiwan.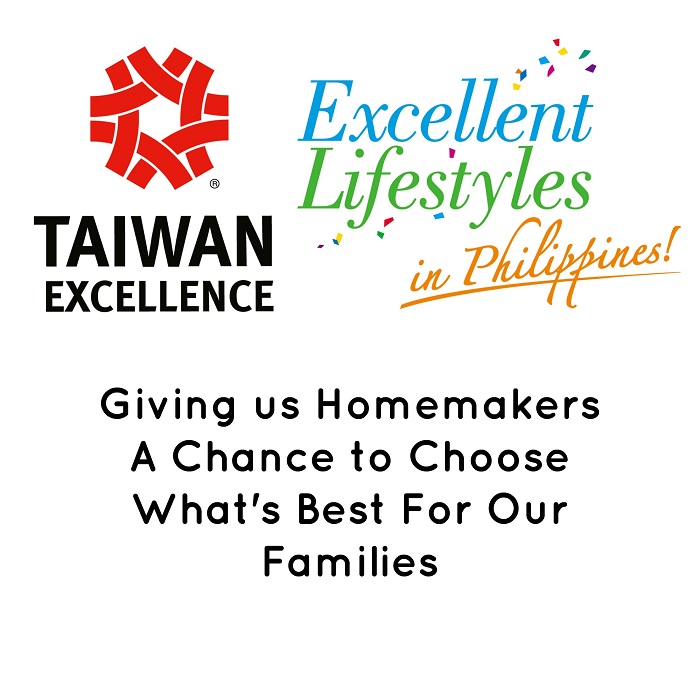 To date, the campaign carries 56 different brands for home and living, sports, transportation, and personal care. For the home, there are water ionizers, home appliances, cookware, bathroom and sanitary ware products from brand like HCG, Tatung, TECO and Cashido. For electronic needs, there are laptops, USBs, routers from Acer, ASUS, Transcend, MSI. To keep the family healthy, the campaign carries brands that offer foldable bikes, fitness gear and health care products such as Strida, Microlife, and Thermedic.